Smile Servicing - Air Conditioning Servicing
Book your re-gas, repairs and air conditioning servicing online
Simply enter your vehicle registration to get an instant price and book your car in now.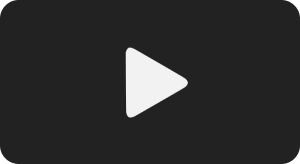 There really is nothing worse than a journey inside a hot car. If your vehicle isn't cooling as effectively as it once was, a few minor tweaks or an easy recharge could be all it takes to regain the performance of the car air conditioning output. Here at Smile Servicing, we'll carry out all of the necessary car air conditioning servicing including diagnostics, regas and repair in order to provide a solution in how we can restore the perfect driving climate back into your vehicle. Experiencing the benefits of air conditioning servicing on a summer's day makes the driving experience much more comfortable. Like other parts of your car, the air-conditioning system requires attention to ensure it continues to function economically. You also need your car air conditioning to work at full capacity in cooling the inside of the car.
It's very common that every 12 months, over 10% of air-con gas leaks out from the air-con system. This means that it does not work as well as it should. The manufacturers recommend recharging your air-con system with gas and lubricant every 18 months to 2 years. Air conditioning servicing is not part of routine vehicle servicing. However, it is advisable to take advantage of the service if your vehicle is more than 2 years old. Smile servicing in Portsmouth have invested in the top of the range technology. This ensures that your air conditioning service is completed to the highest standard.
Are things getting a bit hot in your vehicle? Do you find yourself constantly battling steamed up windows excessive heat and a lack of fresh air?
Book your air conditioning service online
It is possible that your car's air conditioning requires repair or a re-gas. At Smile Servicing in Portsmouth, we offer maintenance, repair, regas and replacements of your vehicle air conditioning units. A regular health check is worthwhile since you can detect potential problems early on and avoid more costly repair work later. For instance, your air conditioning must be dealt with as soon as possible if it is leaking.
At Smile servicing and repairs in Portsmouth, our most frequently required offering is an air conditioning service. This is because the system in our vehicles eventually become faulty and need re-gassing to restore its effectiveness. When the temperature increases as we approach the summer months, you may find that your air conditioning system is not performing at its best. Smile servicing and repairs are confident that you will be impressed with our fast, efficient and friendly service team. You will quickly make us your number one choice when looking for a garage to take care of all your vehicles needs in the future.
How to Book Online