3 reasons why motorway lessons are beneficial for new drivers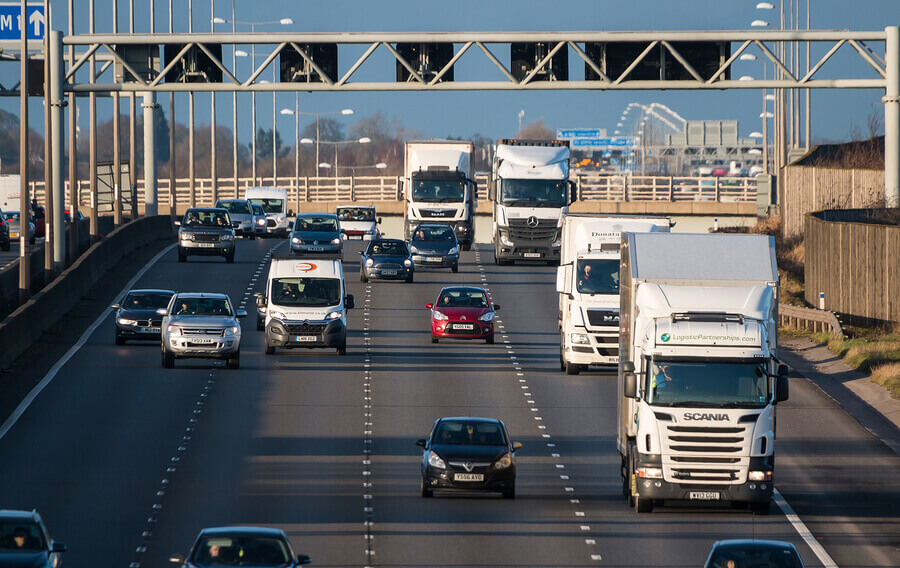 On June 4, 2018, learner drivers were officially allowed to have lessons on the motorway. The only conditions were that they had to be in a dual controlled vehicle with an approved instructor. Drivers won't be tested on motorways as part of their practical test, so, is it really necessary? Yes! We think it's a great way for people to learn how the motorway works before they start driving in the real world. No one ever has a great first experience on the motorway, do they? If you're still unsure about it we've put together a guide to convince you otherwise.
1. Becoming aware of surroundings
Driving on the motorway is daunting and often confusing for many new drivers – but having lessons can change that. Driver's will be able to learn how to join and leave a motorway properly. As well as this they'll be able to learn how to overtake and use each lane. Something else that is a great advantage is that learners will be able to practice driving at higher speeds. Being able to gain these skills and get familiar with the motorway will benefit drivers in the long term.
2. Learning how to read and use road signs
We have all memorised motorway signs and know they do in order to pass our theory tests but now drivers can apply that knowledge to real life. Learning to use the motorway will allow drivers to experience new road scenarios – and will teach them what the corrects to take afterwards are.
3. It will create more confident, safe drivers on the road
Apart from all of the above, motorway lessons will improve driver confidence levels. It stretches their knowledge and gives them a new experience. Giving learners this opportunity also increases driver safety as new drivers become more aware of how to respond in new situations. For example, if their breaks down on the hard shoulder they'll be prepared and will know exactly what to do.
Is your MOT or service due? You can book online using our quick, easy and FREE online booking tool. All you need to do is enter your registration number and select the service you'd like!