3 ways to keep your dog happy when travelling in a car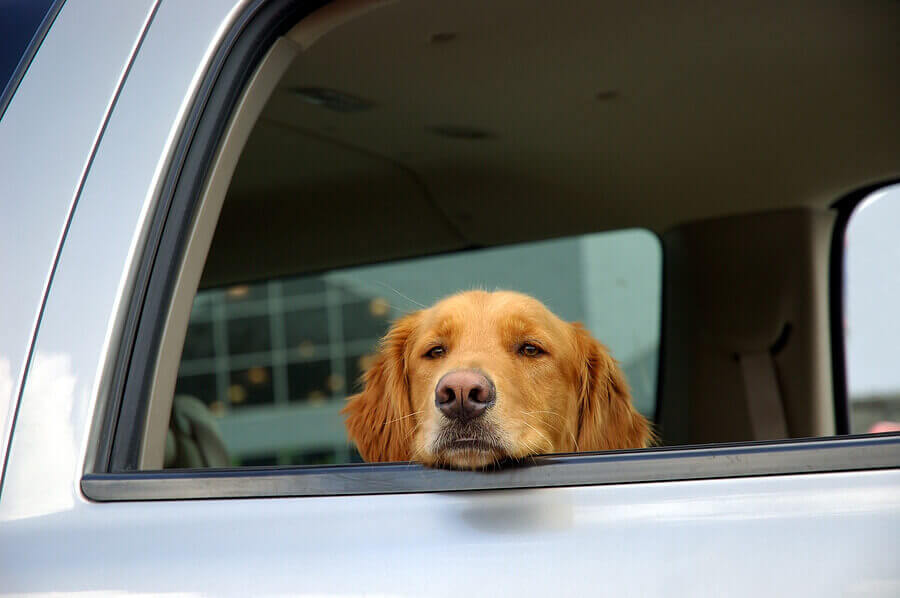 Ensure the safety of your pet
Taking our dogs out and about can be great fun and company but travelling with them in a car can be somewhat challenging. Going on road trips and holidays with our dogs in tow is a lot of extra work but if you plan ahead it can be a great experience. This is why we've put together a list of things you can do to keep your dog happy while travelling in your car.
1. Safety Firsty
Considering your dog's safety is massively important when travelling with them. We suggest securing them in their seat with a harness or seat belt. You could also create a small space for them by using something like a crate. This will minimise your pet's movement and risk of injury. It also means that you won't get distracted by them while you're driving.
2. Prepare for the worst
This is fairly self-explanatory but people don't seem to do this as often as they should. If you prepare for a breakdown - you'll thank yourself should it ever happen. If your dog is with you make sure that you have a dog bowl, water, dog food, a blanket and a short lead for them. If you breakdown you should always keep your dog in the car unless it's a hot day. If you have to take them with you make sure they're on the short lead at all times.
Breakdown recovery vehicles can refuse to take your dog if the mechanic is concerned about their behaviour. They can also refuse to take your dog if they don't have enough room in the cab. To avoid this happening to you we suggest telling the mechanic you have a dog with you as soon as you make your phone call.
3. Keep your dog comfortable in hot weather
If it's a warm day you need to make sure you car has all the essentials for your dog to keep them cool. We suggest getting cooling mats or wrapping an ice block in a towel and leaving it on your dog's seat. We also think it's important to check your vehicle's air-con to make sure that it's producing cool, clean air.
Is your MOT or service approaching? Don't forget to book online using our quick, easy and free online booking tool. All you need to do is enter your registration number and select the service you'd like. booking online today!