5 iconic vehicles from your favourite films and TV shows
Everyone has a favourite TV show and a favourite film – they're based on our interests, sense of humour and what type of entertainment we like to watch. It's probably not a surprise when we say that some of our favourite TV shows and films are related to cars. We have some favourites that use a particular car as a prop to enhance the comedy of the show or film. We've rounded up a few of our favourite vehicles used in this way to share with you. We have everything from Mini's to three-wheel vans, so, keep reading to find out what they are.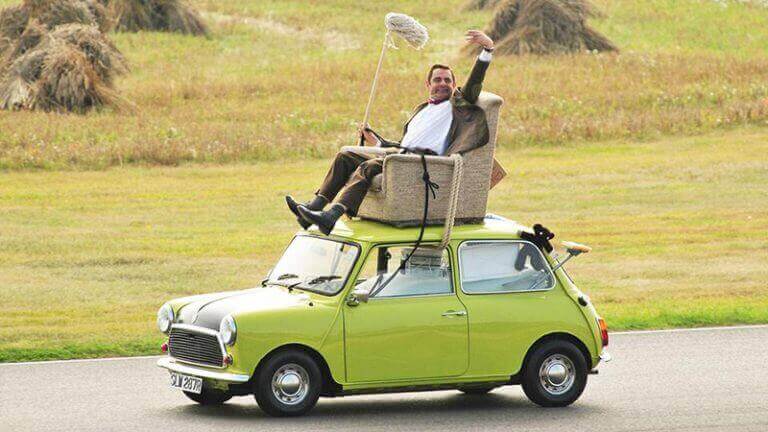 Source: Factuation
1. Mr Bean's green Mini
The 1977 British Leyland Mini Cooper 1000 Mark 4 used in this TV series is iconic to the character of Mr Bean. Whether he's trying to get dressed in the car while driving, got an armchair tied to the roof of the car or trying to lock it using a padlock. The car is a bright lime green colour with a black bonnet – it's the perfect accessory for Mr Bean. We think this entire franchise is one of the best British comedies in history!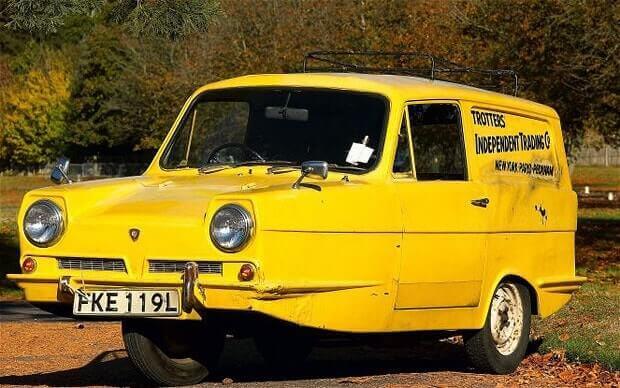 Source: The Telegraph
2. Trotters Independent Trading van
This 1968 Reliant Regal van was the famous mode of transport for Del Boy and Rodney Trotter on Only Fools and Horses. The three wheels and bright yellow colour of the van add character to the dodgy business deals that they do. The van was sold recently at an auction for over £41,000 – it has MOT until June 2018 too! It came with 71,778 miles on the clock and comes with the original owners' logbook. So, don't be surprised if you see it driving around!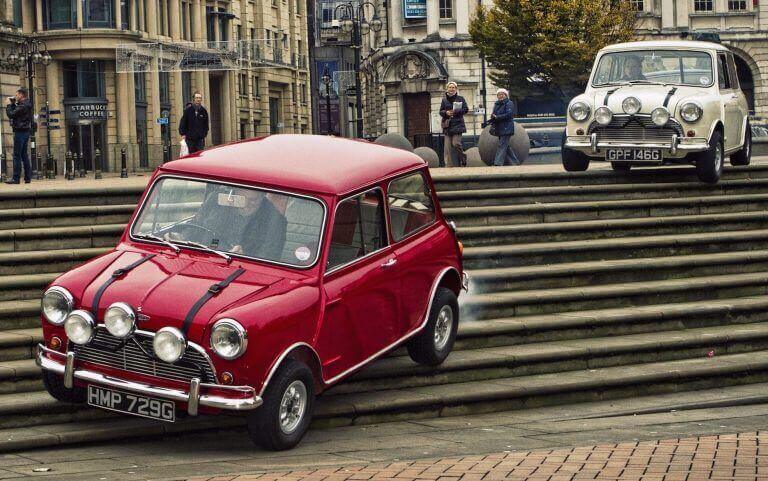 Source: The Hollywood News
3. The Italian Job car
In the remake of this film, Mark Wahlberg and his team are seen driving through the roads of Los Angeles. The story is centred around them seeking revenge on the people who messed up their heist. Their vehicle of choice throughout the film was a 2003 Mini Cooper – smart, compact and stylish, we approve!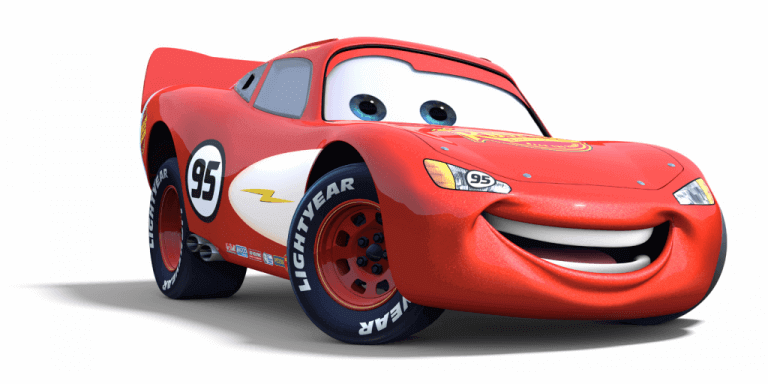 Source: The Disney Wiki
4. Cars (the Disney film)
Yes, we are mentioning a film called Cars and yes, the main characters are cars. This animation by Disney was made in 2006 and looked at the life of stock car named Lightning McQueen. The film focused on his move to Radiator Springs where he makes friends with other cars. The film was so successful that Disney turned it into a franchise and three films have now been made!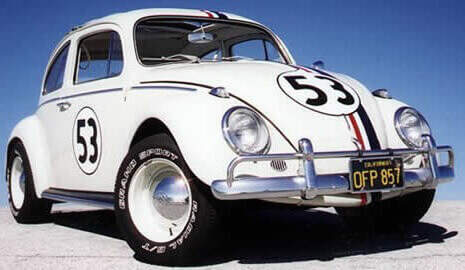 Source: Enchanted America
5. Herbie
This vehicle is a 1963 Volkswagen Beetle and is best known for having a 53 sticker on his bonnet. The blue, white and red racing stripe down his sides is also an iconic feature. Herbie can drive himself and has competed in many racing competitions. Herbie has been used in six different Disney films between 1968 and 2005 – including The Love Bug, Herbie Rides Again, Herbie Goes to Monte Carlo, Herbie Goes Bananas, The Love Bug (sequel/remake) and Herbie Fully Loaded.
In need of a service? Book online today!