5 Ways to Avoid being a Drowsy Driver
5 things you can do to avoid driving when tired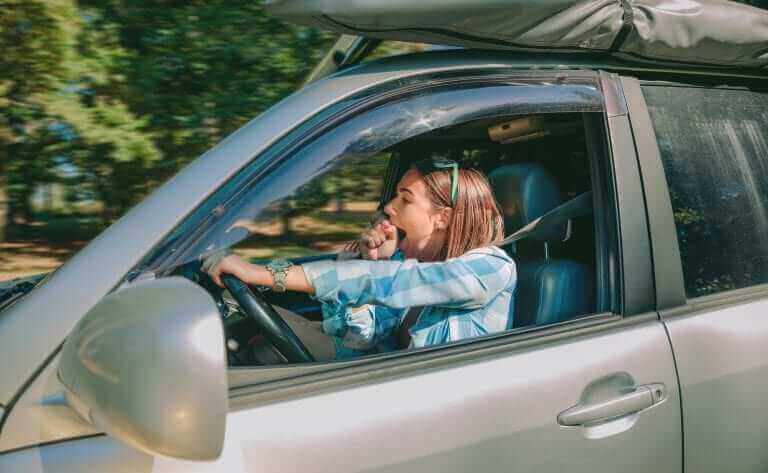 Stay safe on the roads with Smile Servicing
Between managing a career, family and social life it can seem somewhat impossible to get a decent night's sleep. It feels like there aren't enough hours in the day especially if we add driving into the equation. This can lead to us feeling overtired when we're driving which can put us and others on the road at risk of an accident, due to lack of concentration. We often suppress tiredness with coffee and power naps but nothing can beat a good eight hours sleep every night. Sleeping is our bodies natural way of rejuvenating and re-energising itself.
The Royal Society for the Prevention of Accidents (RoSPA) has reported that 20% of accidents in the UK are caused by fatigue. RoSPA also suggested that those who are tired while driving and are involved in accidents are more likely to be seriously injured or in worse situations even killed. If you're tired at the wheel your responses are slower which makes it harder for you to swerve, break or react. In 2015, nearly 1800 people were killed on the road so we've put together a simple list for our long journey travellers and fleet drivers that might need a little help to avoid driving when tired.
1. Plan it in advance
Planning is the key to successful long journeys as you'll know exactly where you're going. You'll also be able to scope out the best rest points on your route in case you want to take a break. Another advantage to this is that it gives you plenty of time to prepare and means you won't have to rush your journey and can avoid driving when tired.
2. Don't drive at night unless you have to
This might sound obvious but don't drive at night unless necessary. It's thought the hours between 12am and 6am are the time you're most vulnerable to falling asleep, which is dangerous if you're behind the wheel. It's been suggested that sleep deprivation is responsible for up to 360 deaths a year So, if you do decide to drive at these times we advise that you take a break every two hours as it's essential to your safety and everyone else's around you.
3. Share the responsibility
Split driving is a great way to avoid burnout and over exhaustion when driving. If you're driving with companions and they're on your car insurance we highly recommend that you share the responsibility and consider sharing a portion of the driving with them.
4. Do you NEED to drive?
It's always great to socialise and catch up with friends, especially at the weekend. But if you're planning to do so late into the night it's important that you consider whether driving is essential. Maybe you can get another form of transport home or share a cab journey home. However, if you do plan to drive yourself to and from your night out it's important to consider how much alcohol you can drink. Drink driving can have serious consequences, so it's essential that you check your blood alcohol level with a breathalyser which will monitor whether you're fit enough to drive. The best way is to not drink and drive at all and be the designated driver for the evening.
5. SLEEP
While all of the above suggestions can keep you safe on the road when you're tired, nothing beats a good night's sleep. The recommended amount of sleep for an adult is seven to nine hours a night. And if you can get more all the better!
If you're a customer at Smile Servicing, your safety is our perogative. Stay safe on the roads and be sensible and you can avoid driving when tired. Visit us at our Portsmouth garage for any car advice or recommendations.