Your Annual MOT Test
MOTs explained and why every vehicle needs one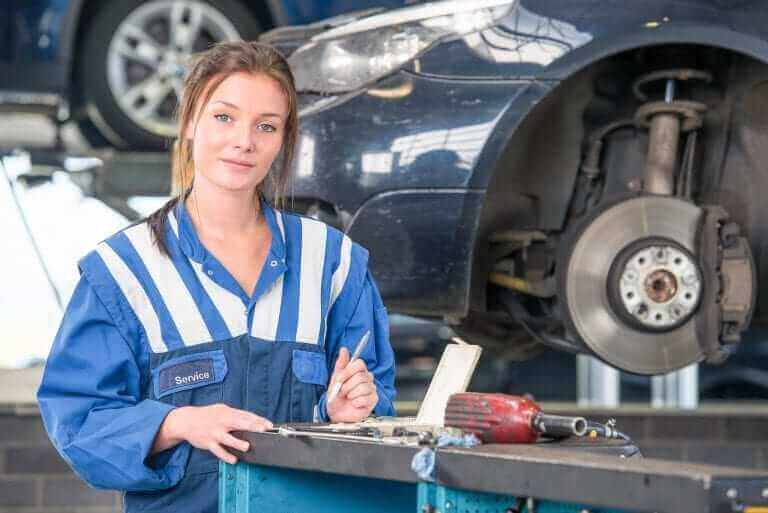 Smile Servicing's guide to your annual MOT test
You might not get your vehicle serviced regularly as it isn't a legal requirement, although it is highly recommended in order to make sure your vehicle is working properly. New cars get MOT tested by law for the first time when they are three years old and then every year after that. MOT tests are check-ups on your vehicle to make sure that they are legal and roadworthy. During MOT tests the main things that are checked are your vehicle's road safety and environmental standards.
When can I get my MOT test done?
By law, it says that: "You can get an MOT test up to a month (minus a day) before it runs out and still keep the same renewal date." We suggest that you book in your vehicle for an MOT test as early as possible. The reason for this is that if the MOT test fails, you have time to get back on the road quickly and safely. It also allows you to speak to the garage doing your MOT test so you can find out what choices you have to fix any problems with your vehicle.
Another sensible reason for booking your MOT test early on is that if your vehicle fails its MOT test you can still drive it. If there is a valid MOT on the vehicle it remains valid until its expiry, even if it failed a recent MOT test. Having said this it is not always the most sensible option and any issues raised in the failed MOT test should be seen to immediately.
Driving without a valid MOT
If a vehicle without a valid MOT is driven it can have serious consequences, by law, it states that: "You can be fined up to £1,000 for driving a vehicle without a valid MOT." Another reason not to drive a vehicle without a valid MOT is because it can mean your car insurance is invalid. However, it should be noted that if your vehicle fails its MOT test on the same day that the valid MOT expires it can still be driven. It can't be without good reason, and there are only two valid reasons for doing this – the first is if you are going to get the defects found on the MOT test fixed or if you have a pre-arranged MOT appointment.
Getting an MOT retest
If your vehicle needs an MOT retest and it is tested again before the end of the next working day you won't have to pay for it. Similarly, if your vehicle needs a partial MOT re-test you can get it for free providing that it is carried out within 10 working days of the original test and the vehicle doesn't leave the test centre before it is re-tested.
Appeals
If your vehicle undergoes an MOT test and fails, you can appeal it if you think it is not the right decision. Appeals are processed through the Driver and Vehicle Standards Agency (DVSA) and must be registered within 14 days of the MOT test. You will then be offered an appointment from the DVSA within five days. However, these are not cheap and you will have to pay for it. If you put an appeal forward no repairs should be done to your vehicle after the MOT test.
That is everything you need to know about MOT tests and what your options are if your car fails its MOT test. It is not uncommon and the last figures for Great Britain's MOT testing revealed that 40% of all vehicles fail their first MOT test. It is clear from this data MOT tests are a necessary process in order to keep us all safe of the road.
Smile Servicing provide MOT tests for our customers in Portsmouth and surrounding areas. You can book online using our booking widget and also check your MOT date on our website. We provide reliable garage services including MOT tests, car servicing and vehicle repairs on all makes and models of cars.