Checking your Car Service History
What is a car service history and why do you need one?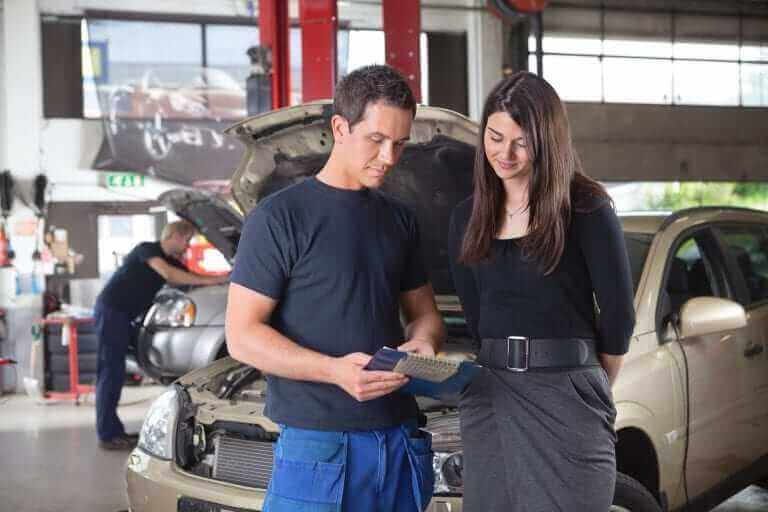 The Smile Servicing guide to getting your car's service history
Smile Servicing recommend getting a full car service once a year, or every 10,000 miles but every car is different and that's why it's important to know about your car's service history.
Every car has paperwork that comes with it which contains your car's service history, which details what work has been done to your car to keep it in good condition. The maintenance of your car is based on a service schedule that has been recommended by your car maker. The schedule changes annually and rotates between minor and major jobs that need to be done on your car. It also has information about any work that has to be done on your car based on its age, mileage and general condition.
As you can imagine it's important to keep this information up to date and in a safe place. However, if you lose it or would like to build a car service history from scratch here's what you need to do.
Call the garage
Imagine you've cleared your house out and got rid of loose papers before realising that you have thrown away your car's service history. How can you replace it after it's been thrown away? Well, all you have to do is call the garage who services your car. They'll ask for some details about you and your car and then they'll be able to send you a copy of your car's service history.
Speak to the vendor
If you've bought a used car that is missing some of its service history, you should speak to the vendor and see if they know where the car was serviced. If it was maintained by an independent garage all you have to do is call the garage and ask for a copy of the paperwork.
Check your service stamps
Traditionally the way you'd keep track of your car's service history is with stamps in a vehicle service book – which is usually located in a car's glove box. A stamp is placed in the book every time the car is serviced and contains important information. The stamp will be done by the garage who performed the service and will detail the mileage, the date, the service performed and details of the garage. It's almost like your car's passport!
Check your car service history online
You can also look through your car records online through the gov.uk website – one thing to keep in mind is that their records only date back to 2005. However, if you need further information you can get in touch with the previous owners of your car through the DVLA website. All you have to do is download a V888 form and send it along with a small fee of £2.50, which is more than reasonable. When you get in touch with the previous owners you can ask if they have the previous records for your car, or if they at least remember when and where the work was carried out.
It's no secret that a car with a full service history can be worth up to 20% more than a car without it. And as we've explained above, it's not hard to try and track down the missing information you need – it could even save you money if you decide to sell your car on. The average price for a used car in Britain is £8,000 and a car without its full service history can decrease in price by up to £1,600.
At Smile Servicing, we can help if you get stuck finding out your cars' service history. If you book an interim, full or major car service with Smile Servicing, we'll always keep your car's service schedule up to date, providing a new stamp with each service. Contact us or book online today if you need your car serviced.