GET YOUR FREE CAR HEALTH CHECK at Smile Servicing & Repairs
Smile Servicing's free winter car check
Ensure that you and your passengers are safe with our free car check – appointments that suit you, undertaken whilst you wait, for no charge whatsoever (and the peace of mind that it provides can be invaluable).
Your free car check: What to expect
Our free health check covers 15 varying safety points. Here's a very brief overview of what we inspect:
Horns and lights – We ensure that they're working as they should.
Brake hydraulic system – We look for signs of corrosion, chafing and leaks.
Handbrake and its linkages – We check if this is in a good condition generally.
Brake discs, drums and pads – We look for signs of serious wear and tear, or corrosion.
Wheel callipers and cylinders – We test to see whether they are working as they should, and ensure that they aren't leaking.
ABS warning light – We look at the dash to see whether the ABS warning light is flagging up when it shouldn't.
Shock absorbers – We check the condition and ensure that they haven't been weakened.
Steering and suspension – We look for signs of wear and tear, and check for leaks and corrosion.
Prop shaft, drive and gaiters – We test whether this system is stable and secure.
Wheel bearings – We check whether these may need replacing.
Exhaust system – We ensure that the entire system is secured in place, and that it isn't leaking or making a noise that it shouldn't.
Tyres – We test each tyre's air pressure, tread and inspect the general condition.
The brake servo – We check whether this is working correctly.
Wheel callipers and cylinders – We test for leaks and check whether they're working as they should.
Gearbox and clutch – We ensure that both are operating as we'd expect.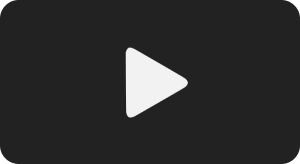 Listed below are a sample of the more common items found during the visual health check.
TYRES
Mileage, driving style and the type of use of the vehicle will affect tyre wear. All new tyres will start with 8mm of tread. The legal minimum tread limit on a road tyre 1.6mm. Tyres found with a tread depth of 3mm or below will be reported to you as a recommendation. Low tread levels can promote problems with vehicle control, for instance, extended braking distances and reduced water displacement.
Tyres below the legal limit of 1.6mm tread depth are subject to a penalty of 3 points per tyre on your license and a fine £2500 per tyre. Tyres found to have 3 to 4mm of tread, while not requiring changing immediately, potentially may not last until your next service. We will report these to you as an advisory item and will book a date for you to return for a free inspection and report. This will prevent the tyre reaching the legal limit.
BRAKE DISCS
Brake discs will wear depending on use and mileage. They may also corrode or form a lip on the outer edges. This is normal provided that the wear remains within limits specified by the vehicle manufacturers. Discs reported as recommended will be close to or below the manufacturer's recommended thickness. This is a critical safety related item and can affect the efficiency of the braking system. In addition, excessively worn discs generate more heat which can promote premature issues with wheel bearings and ball joints. Discs showing signs of wear or that are starting to become lipped will be reported as an advisory item. We will book a date to bring your vehicle back for a free inspection and a condition report.
BULBS
Did you know that 25% of all accidents are caused by defective vision, often caused by poor lighting? That's why it's essential you regularly check your lighting and have new bulbs fitted when required. This includes areas like the position of lights, dipped or full beam, fog lights, reversing and braking lights, hazard lights, indicators and registration plate lights. Smile servicing and repairs will fit the bulbs you purchase free of charge. We will ensure that your lights are in perfect working condition. Your safety on the road is our priority.
FLUID LEVELS
A health check includes checking and topping up the engine oil, gearbox oil/transmission fluid, coolant, brake fluid and power steering fluid. There will be a charge if the top up required is over 1 litre of oil. We can check the condition and strength of the fluid and report back to you. Checking and topping up your fluid levels regularly will help avoid most breakdowns.
How to Book Online