Got A Car Problem?
Smile Servicing can repair all vehicle makes and models, listening to our customer's requirements and ensuring we offer the right solution. We also carry out a full diagnostics of your vehicle. With highly trained technicians and a well modern fully equipped workshop, we use original equipment and quality parts. We are always checking our prices against our competitors, and aim to give you the best value for money.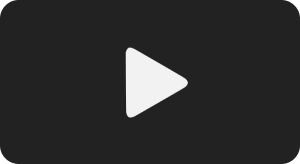 Let us find your problem
At Smile Repair and Service in Portsmouth we have a team of highly skilled vehicle technicians who are capable of carrying out work on even the most sophisticated parts of the modern motor vehicle.Alongside our MOT testing in Portsmouth and routine vehicle servicing, we can also carry out fault finding and repair work to most makes and models of cars and vans.Some of the common repairs we carry out:
Brakes – replace pads, disc and drums. Checking brake callipers, pipes and oil levels.
Clutches – repair and replace clutch and flywheels.
Gearboxes – automatic and manual gearboxes.
Exhausts & Catalytic converters – weld, repairs and replace exhaust systems.
Batteries – check for erosions and signs of leakage. replacement batteries.
Engine – head gasket replacement/repairs, camshafts, timing belts, cam belts & spark plugs. And much much more.
So give us call on 02392 669 766 and we will get you and keep you motoring.
If your car needs anything then your first port of call should be us as we can take care of 99% of all you'll need right here.Should the vehicle require a specialist repair or service than in most cases we will manage this for so you don't have to. Feel free to get in touch with us at Smile Servicing and Repairs on 02392 669766 about anything you might need.
Our aim is to save you time and money
Smile Servicing and Repairs pride ourselves on our ability to have your car back on the road as quickly and economically as possible. We understand how important your car is in your daily life; from taking the kids to and from school, to getting to work etc. Being without a car can seriously affect your day to day workload. So, we are committed to having your car repaired and back to you as quickly as possible. We want to make sure there's little disruption to your day.
At Smile Servicing and Repairs, we don't believe that your car should cost a fortune when it needs repairing. We make sure your costs remain low but the standard of our workmanship is still to a high standard. All the parts and materials used in the repair of your vehicle will be from trusted manufacturers. Also, these parts will come with a guarantee so that you don't have to replace them time and time again. That just defeats the object of finding a low price.
We have fully trained and experienced mechanics; they will only repair the items that need repairing. We check for any small problems that could turn into big problems before your next MOT or service. All the issues we find will be brought to your attention and explained in a way that is easy to understand. That way, you can make the best choice and an informed decision. All car repairs undertaken at Smile Repair and Service are guaranteed for 12 months or 12,000 miles.
Like all good garages in Portsmouth, we want our customers to have total confidence in every aspect of our repair range. Our approach and commitment to customer service have made our company the trusted choice for car servicing, car repairs and MOTs for Portsmouth area. No matter if you need new tyres, a battery replaced, or are looking for a cambelt change or clutch replacement, Smile Servicing and Repairs is the place to go.
How to Book Online