Get Your Car Wheel Alignment at Smile Servicing & Repairs
Misalignment can affect car handling and can potentially make the car unsafe. A pre-suspension system inspection is part of the full alignment procedure. So this helps to highlight any worn or damaged parts before they cause a more costly problem. We would always advise wheel alignment done by a professional garage like Smile Servicing and Repairs in Portsmouth.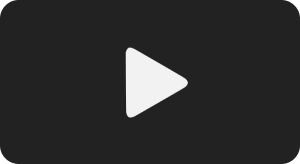 Many handling problems can be corrected by a four wheel alignment and with the geometry set up properly to the manufacturer's specifications, you can enjoy that new car feel. If your tyres are wearing or going bald, if your car is pulling or you have a crooked steering wheel, the chances are your car is suffering from misalignment. But you cannot always tell just by looking – so get it checked out, book it in with a Smile servicing and Repairs. We can carry out a check free of charge.
The modern car is built for comfort, performance and handling. In order to achieve and maintain the best ride possible, the steering and suspension need to be measured and adjusted within the manufacturer's specifications. This can only be done by measuring all four wheels and having a full four wheel alignment ramp. This has the measurements and equipment to correct any adjustments that are required. Misaligned wheels can diminish the life of your tyres by causing rapid and uneven treadwear. Properly aligned wheels improve driver safety, enhance your driving control, increase fuel efficiency and maximise the life of your tyres.
Save your tires before it's too late
Book your car into your local garage for an alignment check. Wheel alignment typically takes less than an hour. The vehicle will be placed on a ramp so the wheels can spin while a computer calculates their position, which is then compared to the manufacturer's specifications for that year, make and model of vehicle.
If the alignment is off, adjustments are made and the vehicle is tested again. Most tyre centres recommend having the wheels aligned annually. Alignment should always be done if the car starts to pull or drift to one side when the steering wheel is straight. If your tyres are wearing unevenly, with the outsides getting worn down to below the tread while there is still tread in the middle, you are in need of an alignment. If the tyres on one side of your vehicle seem to wear faster than those on the other side, you need to get your vehicle's alignment checked.
Whenever you get new tyres you should have your vehicle's alignment checked. New tyres also should allow you better control of your vehicle, but when your alignment is off you lose that extra control.Car owners should pay attention to the telltale signs of when a wheel alignment is needed. An alignment normally is needed when the parts that hold the wheels in place begin to show wear, meaning the wheels are no longer completely parallel with each other or flat to the road surface.
How to Book Online