Choosing your car tyres
4 steps to choosing the best car tyres for your vehicle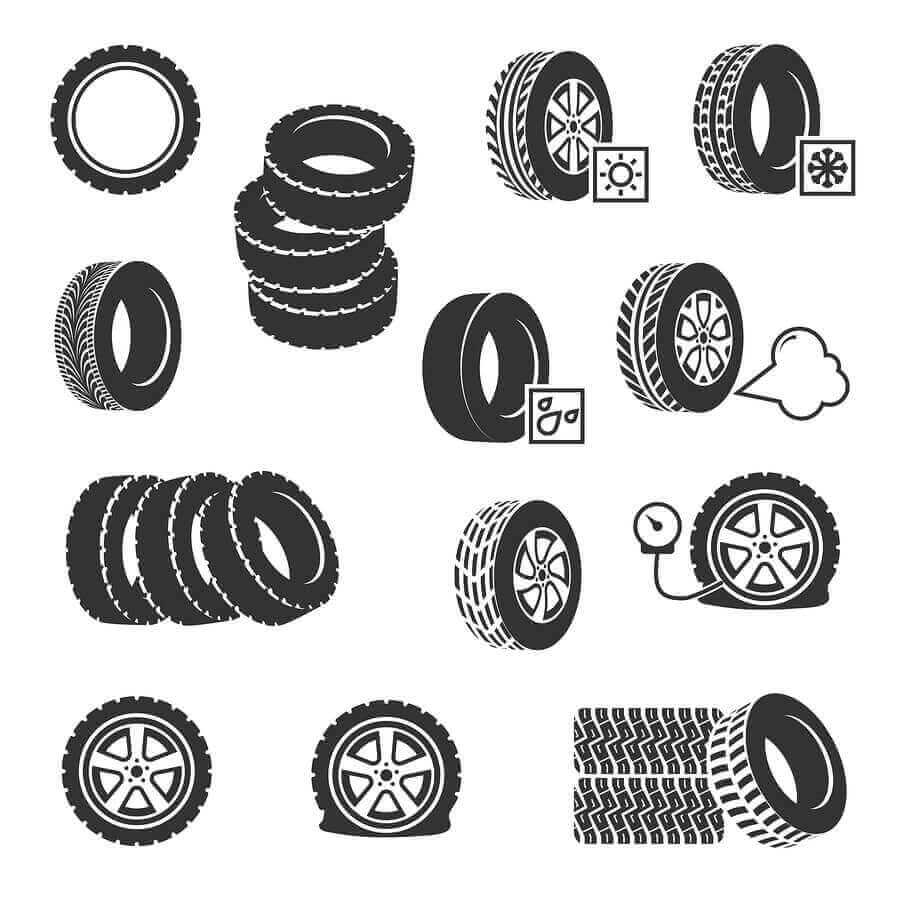 When you think about car safety you'd assume that your seatbelt and your airbags are the most important pieces that keep you safe. However, tyres are also significantly important as they are the only part of your car that has contact with the ground. While all tyres look the same, from a practical point of view there are very big differences between good and bad tyres. Picking a cheap set of tyres could save you money in the short term. However, they could damage your car in the long run and end up costing you more money.
When you need new tyres, it can be a bit daunting when choosing which ones are right for you. At Smile Servicing, we'll always pick the best tyre to suit your car and budget. However, if you want to know a little more about choosing the best car tyres for you, we've put together a little guide that might help you know what to look for and stick to your budget.
What size tyre do I need?
Car tyres have little markings on their sidewalls that detail the size of them. If you're not sure how to interpret them you can research how to read them. You can also look for the tyre size required for your car in the user manual. You can always go online tyre shopping too. Online shops often have a tyre finding tool. This is designed to find the right sized tyres for your vehicle – all you have to do is pop your registration number in.
On a budget?
Normally, your local garage will pick mid-range car tyres for your vehicle that fits the manufacturer's specifications. However, they will also offer premium range tyres and budget car tyres so you can choose if you want. Whilst the cheapest tyres are often an easy option, it can mean that you're paying more in the long run as they don't last as long. That's why, at Smile Servicing, we recommend going for mid-range if you're on a budget. That way you're not compromising on the level of quality.
What's the difference in the quality of car tyres?
Car makers can spend around three years developing a new car before it's made and sold across the globe. They use this time as a trial and error period to see where they can develop the car and produce it to the highest possible quality, including tyres. The original tyres showcase the best road holding, ride comfort, braking performance, refinement levels and fuel efficiency. These tyres are essentially built for the car. That's why it is recommended to get original equipment or equivalent quality tyres. It's for optimum performance of the car. Premium tyres handle road conditions better through better grip and steering too. The only difference really is that your budget or economy tyres won't last as long and aren't as effective in bad weather conditions. Either way, we recommend getting a well-known brand that you can trust for your safety.
Shop around
While original equipment tyres might be considered 'the best quality' you should also shop around to see if non-branded tyres can match the standard. We advise you to look around online and keep note of the lowest price you can find for the tyres you need. If you want advice and guidance on your car tyres, our team at Smile Servicing are more than happy to help. We can recommend the best tyres that fit your budget, or we'll source the tyres that you would like in for you. We fit car tyres complete with wheel balancing and valves so that you get complete value for money.
Visit Smile Servicing for car tyres, wheel balancing and wheel alignment. We're a local Portsmouth garage providing MOT, servicing and repairs for all makes and models of vehicles. Book online with us 24 hours a day, 7 days a week.